Farmed Animal Conference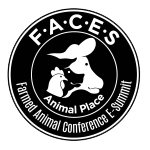 The Very Good Butchers is proud to sponsor the 2021 Farmed Animal Conference E-Summit.

As a thank you to all THE CHANGEMAKERS, we'd love to offer you 20% off our wide selection of plant based meats.

Simply provide your name and email address, and you'll automatically be sent your exclusive discount code.